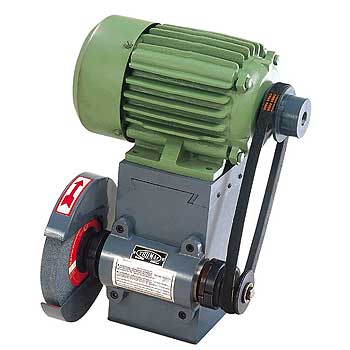 QUICK INQUIRY
Vertical Grinder
To be mounted on the rear tool post side. (On the back of cross slide top ⅝" BSW threads and bolt the vertical tool post grinder to the cross slide. Mounting Stud provided with the grinder.)


Standard Accessories
Tool Post Grinder is delivered complete with sturdy guards, motor / spindle pulleys, belts and grinding wheel.
Electric motor supplied only against request at extra cost.
Precautions
Rotate the external spindle only in the direction indicated by the arrow. Horizontal models of Tool Post Grinders are required to be mounted between job / work piece and operator. Vertical modesl of Tool Post Grinders can be mounted beyond the job / work piece.